White family including their dog, rock Super Eagles Jersey for Family Portrait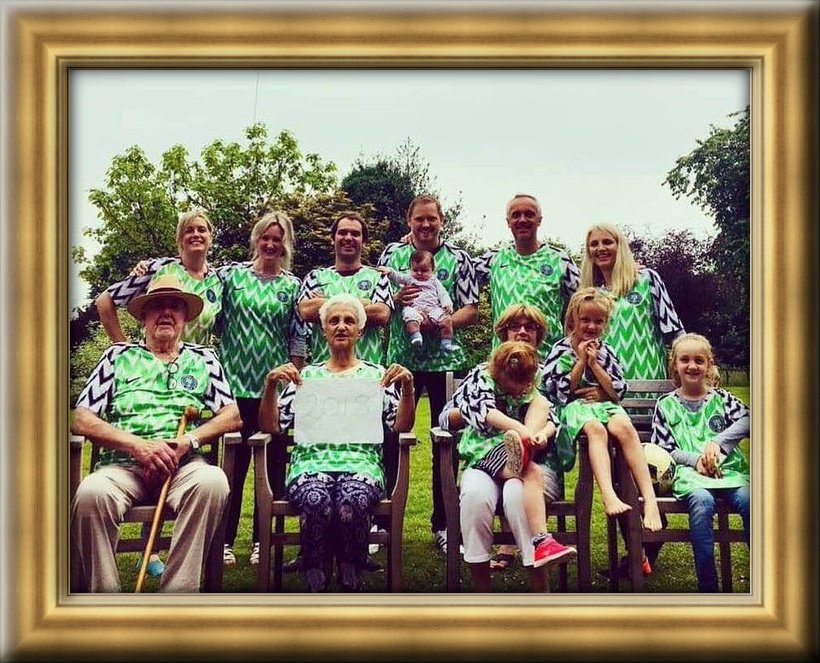 The Super Eagles jersey definitely has to be one of the best to be seen in the Russia 2018 World cup. No wonder it was quickly sold out within 3 minutes of its release by Nike.
Nigerians and people from other countries couldn't wait to get their hands on one of the jerseys and the result is the photo above. The white family rocked their jerseys in their 2018 family portrait, which has since gone viral.
The Super Eagles World Cup jersey was first voted the best of the lot after influential UK-based Mirror and more recently, GQ Magazine.