Nigerians are known to travel worldwide. They survive not only in the country they are in, but also, in the long run, famous renown personalities of the world. In the entertainment industry, there are now famous blacks who distinguish themselves in their art. Sometimes they assume they are black Americans or other parts of Africa, but some of these are actors and musicians and are Nigerians by decent.
The most popular among them is Chiwetel Ejiofor, who has played in '12 Years A SIave ',' Half of a Yellow Sun ',' Deadly Travel ',' Secret In Yourir ', among others. Chiwetel was born and raised in the U.K by his Nigerian parents of the Igbo tribe. Chiwetel Ejiofor in 12 years slave Some of the stars on this list were born in Nigeria and grew overseas, while others were born and raised in the country, but they have one or two Nigerian parents.
1. Wale
Born as Olubowale Victor Akintimehin to Yoruba Parents of Ogun State, He grew up in the United States. He is as popular in the countries as he is in his home country and has made music features with Nigeria singers such as Wizkid and Olamide. Music superstar Maybach Wale visited his home country in February 2016.
2. Adewale Akinnuoye-Agbaje
Adewale Akinnuoye-Agbaje is one of the world's best-known figures in Nigeria. The former fashion model of Yoruba origin, and Hollywood actor, is best known for his roles in 'The Mummy Returns', 'Pompeii,' 'The Bourne Identity', and in TV series 'Lost' and 'Oz'. He was born in Washington, DC to Nigerian parents and is fluent in Yoruba, Italian and Swahili, with the exception of English.
3. Hakeem Kae-Kazim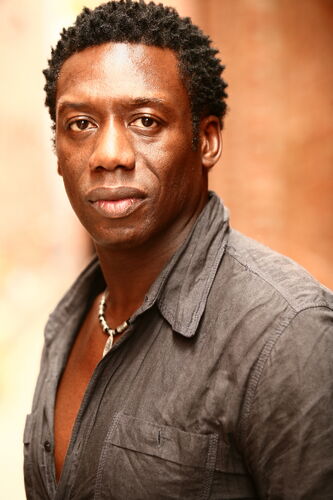 Actor of Hollywood, Kazeem was born in the state of Lagos and comes from the state of Ogun. He has appeared in several films such as "Hotel Rwanda", "X-Men Origins: Wolverine", "Pirates of the Caribbean", "at the end of the world and many television series with 24 and Criminal Minds. some Nollywood films such as "Last Flight To Abuja", "Black November" and "Half Of A Yellow Sun." Currently, Hakeem is a distinguished aambassador for Etisalat Nigeria
4. Tinie Tempah
Patrick Chukwuemeka Okogwu better known by his stage name Tinie Tempah, is an English rapper, singer, songwriter and record producer.
Tempah was born in London, the son of Igbo parents from Nigeria. His middle name, Chukwuemeka, means 'God has done it' in the Igbo language. Nigerian pop singer, Wizkid is currently signed to his management label, Disturbing London.
5. Taio Cruz
British singer Jacob Taio Cruz was born in London. His father is a Nigerian, while his mother is Brazillian. Born as Adetayo Ayowale Onile-Ere, pop R&B singer accepted Taio Cruz as his brand name when he ventured into music. He was signed at the age of 19 with a publishing contract and won several awards, including BRIT Awards, Billboard Music Awards, ASCAP Awards and American Music Awards.
6. Uzo Aduba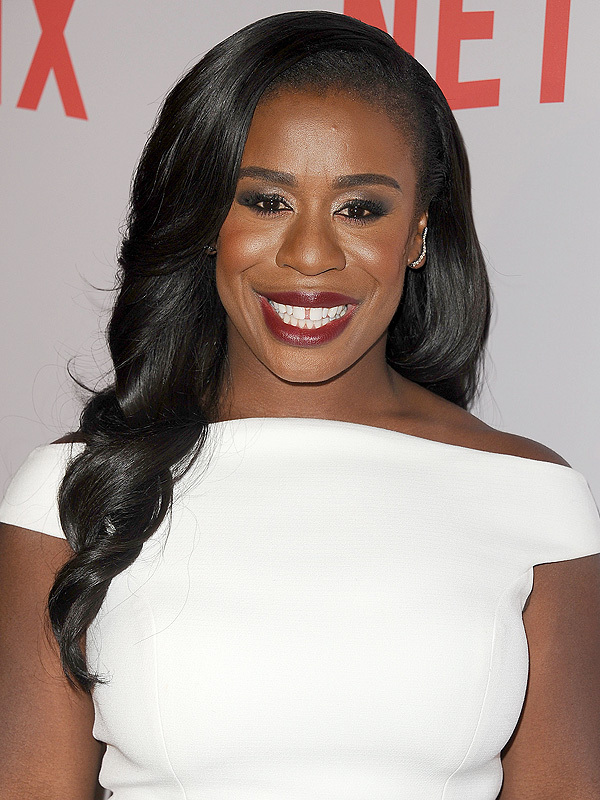 Uzoamaka Nwanneka "Uzo" Aduba is an American actress known for her role as Suzanne "Crazy Eyes" Warren on the television series "Orange Is the New Black". Her parents are both Nigerians of Igbo origin.
7. Dayo Okeniyi
Dayo Okeniyi was born and raised in Lagos before moving to the United States later with his family. The actor is known for his roles in 'The Hunger Games' and 'Terminator Genisys'.
8. Caroline Chikezie
Caroline was born in England to Nigerian parents, but she was sent to a boarding school in Nigeria at a point, in an attempt to make her abandon her dreams to become an actress. She decided to take acting over her father's hospital in Nigeria. So far, the 42-year-old has featured in 'Holby City,' 'Casualty,' 'Babymother,' ' As If ,' 'Judas Kiss,' 'Free Fall', 'Torchwood', 'Cyberwoman",' 'Supernatural,' and 'Brothers and Sisters'.
9. Nonso Anozie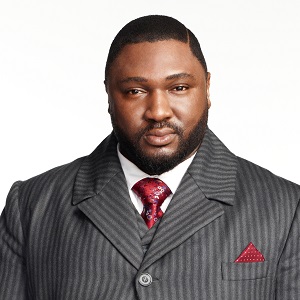 Nonso Anozie is an English actor of Nigerian descent. In addition to the films, he has been featured in the television series "Game of Thrones" and "Dracula".
10. David Oyelowo
Hollywood actor, David Oyelowo was born on April 1, 1976 in Oxford, Oxfordshire, England, to Nigerian parents. He has appeared in films such as "The Butler, Small Island, The Ascension of the Planet of the Apes, Middle Nowhere, Lincoln and Blood and Oil" (a film about the Niger Delta, oil and activism in Nigeria).